Intervals.icu integrates with Strava and automatically analyzes your rides, runs, swims and other activities (with and without power). It provides basic and advanced analytics and planning in an easy to use web interface with support for desktops, phones and tablets. Follow your friends and help them progress, track your FTP without doing tests, coach other athletes, communicate with the built in chat, build a workout library (for outdoor, Zwift and others) and plan your training!

Already an Intervals.icu user?
Click 'Connect with Strava' to login
Intervals.icu will download your activity data, including private activities, for analysis. Your Strava friends, other athletes and 3rd parties will not be able to see your data unless you grant them access. Intervals.icu asks for edit access so you can edit activities from Intervals.icu, it does not make any automatic edits. You can delete all of your data from Intervals.icu at any time. For more information please refer to our
privacy policy
. Intervals.icu uses cookies, by visiting this site, you agree to our
cookie policy
.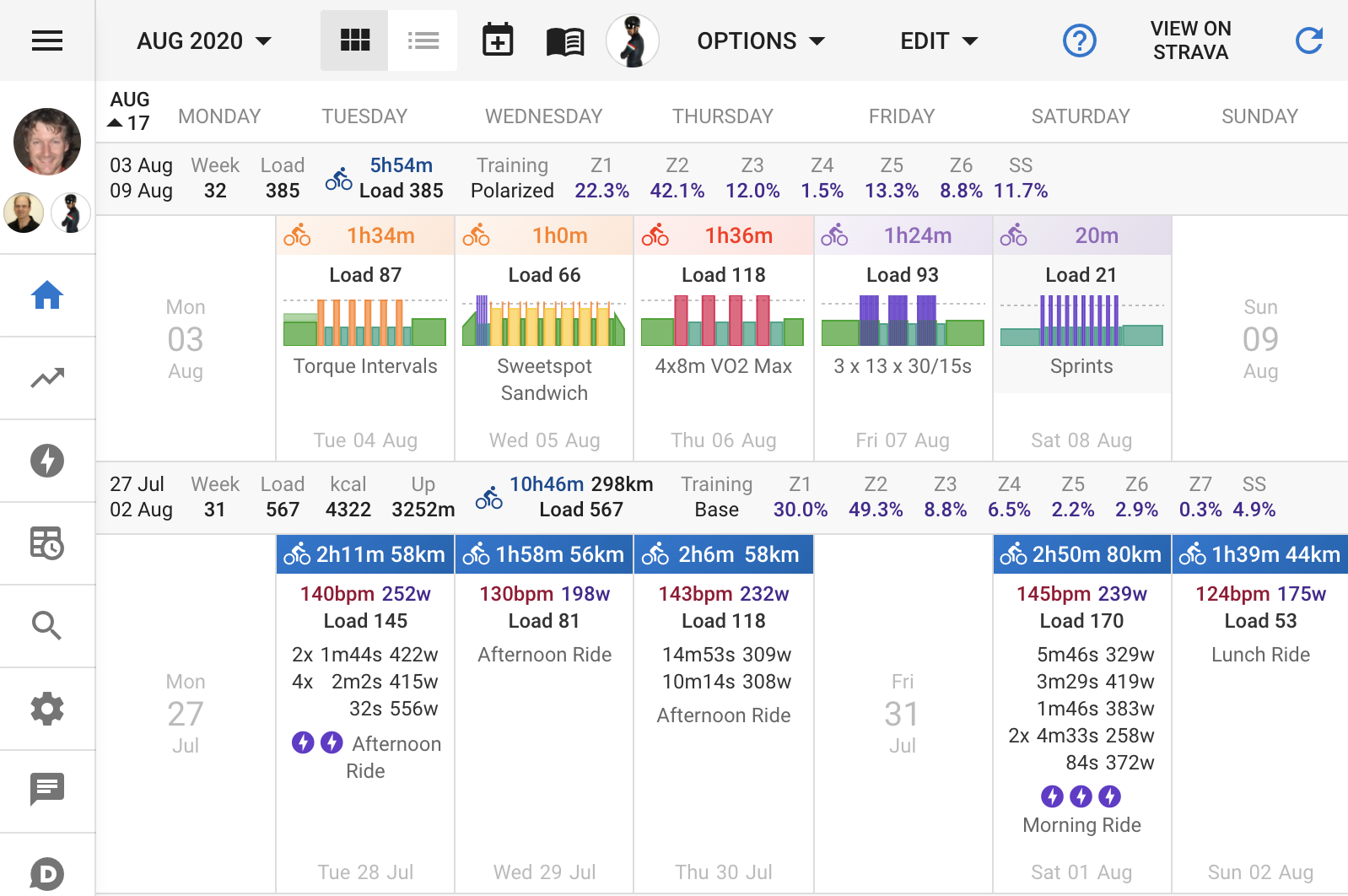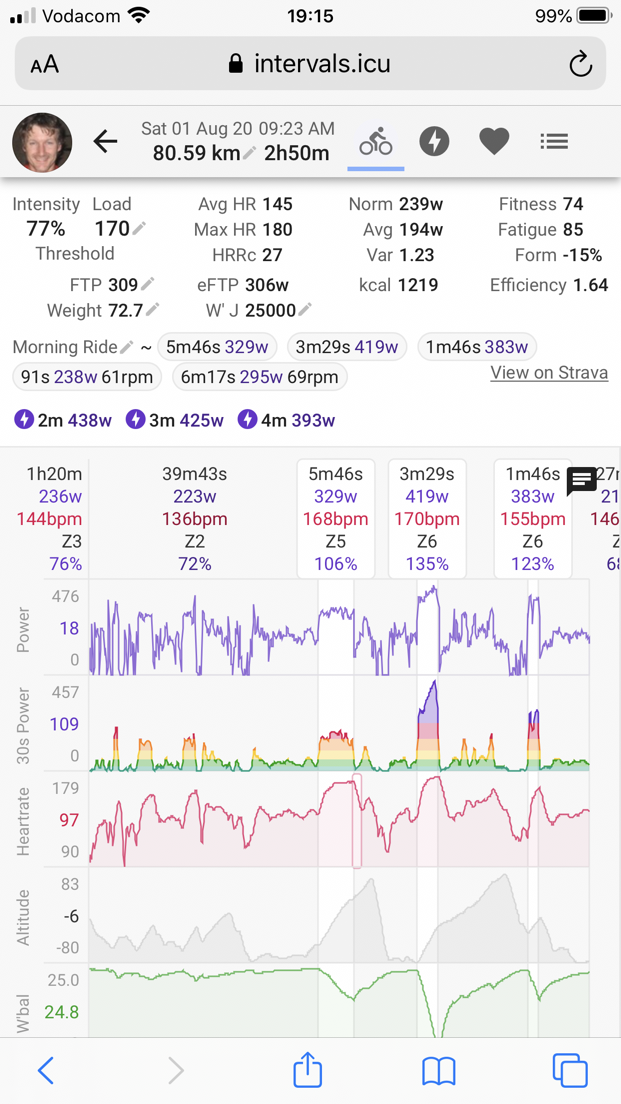 Intervals.icu is free but support on Patreon and once off donations via Paypal (no account required) are very much appreciated and go towards running costs! Supporter feature requests move up the todo list!
Join 15000 athletes with 6 million activities analyzed since launch in mid-2018!